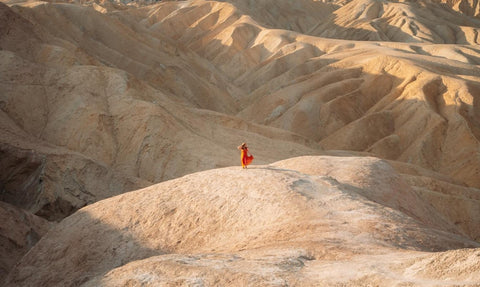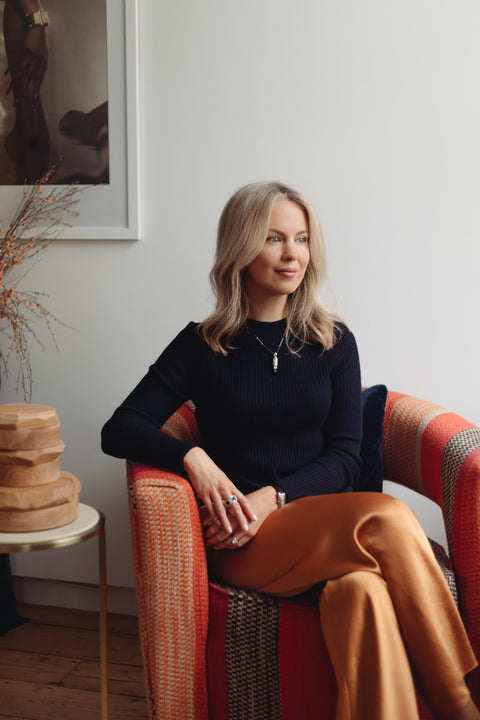 We are OUSHABA
Artistic and avant-garde, we exist at the apex of art and design, luxury and sustainability. With circularity at our heart, we're breathing new life into forgotten materials.

Launched in 2023 in London by a trio of art lovers and collectors, including Gillian Carr (pictured), our name OUSHABA is derived from the Classical Arabic word for "alloy", used symbolically to represent a mixing of ideas, influences and collaborations.
Our collections elevate recycled materials while championing and sustaining global artisanal crafts. Beautifully crafted, ethically sourced and socially valuable. Each collection is designed to do good. The pieces we create will touch your life and benefit many others.

Created to bring joy to the world, we're repurposing, redesigning and reshaping a beautiful, more meaningful tomorrow. Seeing opportunity where others see waste. Seeing the extraordinary where others do not. Together we push boundaries and follow our passions - sharing the joy of new life and renewed purpose for the benefit of us all.

Read about our sustainability journey and ethical practices here.

Discover our debut collection CONNECTION SALVAGED here or by private appointment at our gallery in South Kensington, London.