SUSTAINABLE
METHODS
AND
ETHICAL
PRACTICE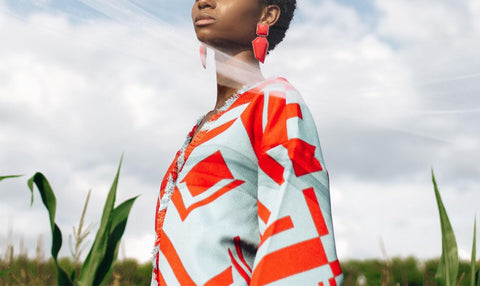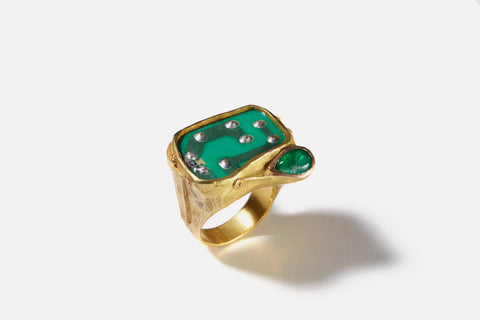 Breathing New Life into Forgotten Materials
Oushaba's mission is to breathe new life into forgotten materials. Our collections elevate recycled materials while championing and sustaining global artisanal crafts.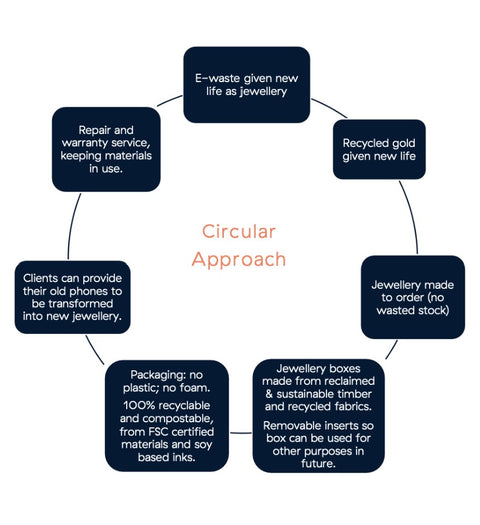 Circular By Design
Our design process always begins with the recycled material. CONNECTION SALVAGED features e-waste from discarded mobile phones, including circuit boards, USB sticks, charging cables and plugs.

With circularity at our heart, customers can commission bespoke jewellery using components from their own old mobile phones, breathing new life into objects that were once the gateway to important relationships.

We provide a repair and warranty service for our pieces, keeping the materials in use in the future.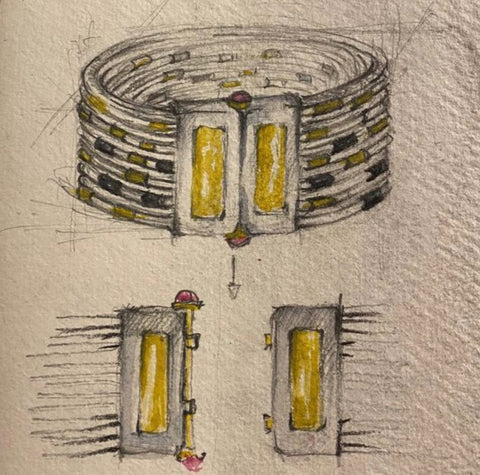 Responsibly Sourced and Created
Our jewellery is hand crafted to order by our workshop in Italy, avoiding overproduction or wasted stock. Any excess metal is swept up by the workshop and reused in future pieces.

Our gold and silver is 100% recycled from industrial
waste, including e-waste. Our gemstones are responsibly
sourced from trusted suppliers who are certified with the Responsible Jewellery Council, the world's leading standards setting body for jewellery.
Sourced from electronic repair stores, the e-waste fragments cannot be repaired or are obsolete and would end up as waste.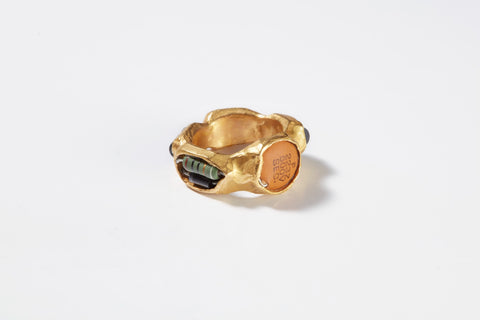 Commitment to Craftsmanship
We are committed to working with global artisans with the highest levels of expertise.
Our jewellery is handcrafted by third-generation goldsmiths in Sicily using traditional lost-wax casting techniques and ancient traditions, combined with modern materials, juxtaposing the ancient with the futuristic.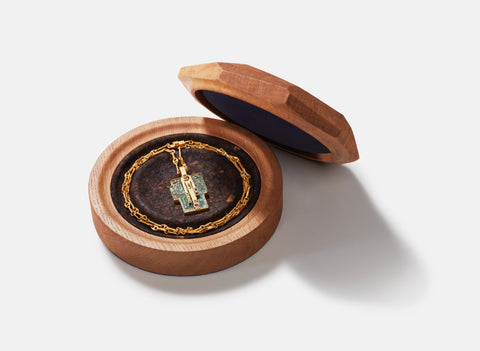 Our Bespoke Jewellery Boxes
Every piece of jewellery is housed in a bespoke box created from sustainable or reclaimed timber, recycled fabric and cork, created in collaboration with Londonbased furniture maker Jan Hendzel Studio. The cork inserts can be removed so that the boxes can be used for other purposes in future.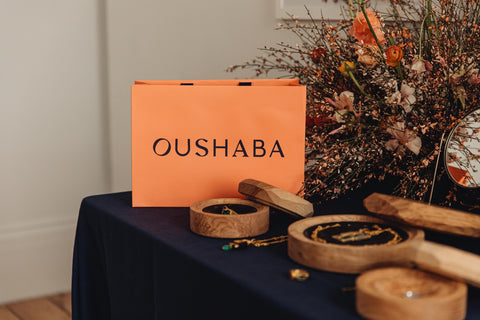 Eco Packaging
Honouring Oushaba's commitment to sustainability, Oushaba's packaging is plastic-free and foam-free. Our carrier bags are made from recycled materials and are biodegradable. Our tissue paper, boxes and stickers are 100% recyclable and compostable, created using FSCcertified materials and soy-based inks.
Female Founded: Diversity and Inclusion
Founded by a trio of female art lovers and collectors, including Gillian Carr, Oushaba's Co-Founder and Managing Director (right). Oushaba is a diverse, equitable and inclusive employer, committed to driving lasting change in the industry.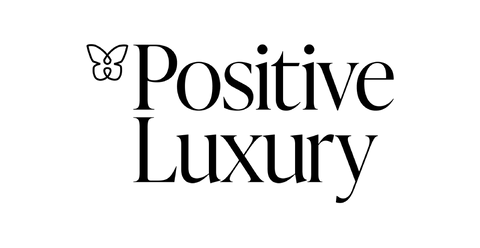 Positive Luxury
We have been working to embed and activate sustainability within Oushaba from the outset. We are undergoing the process of being certified for Positive Luxury's Butterfly Mark, the luxury industry's leading sustainability certification.